"An output oriented and performance based affiliate Program which will transform your efforts into EASY FORTUNE"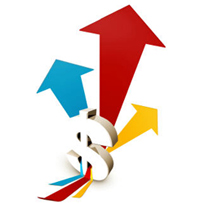 Starting 20th May till the 30th of June you will now get

on all accepted sales. That is an additional 10% increase from normal commission earnings!!!
To make CrocMint affiliate program a huge success, the contribution of all affiliates has been invaluable.. Affiliate Sales have been steadily growing hence making CrocMint Affiliate Program a huge success. So we have decided to SAY THANKS to our dear affiliates by announcing a-

BIG BANG SUMMER PROMOTION to Make You CASH MORE
and EARN EXTRA WEALTH

Now we are giving away "50% Commission on all accepted Sales" – Starting from 20th May to 30th June"

So Grab the Opportunity, BEAT the earlier sales record
and MAXIMIZE your EARNINGS!!

It's just a little way to appreciate your efforts for making CrocMint the Fastest growing affiliate program in its niche.


The CrocMint Team
CrocMint still stays the most logical way to make a fortune online.